Quick Links
Contact Us
Computer Science Department
Swarthmore College
500 College Avenue
Swarthmore, PA 19081
Phone: 610.328.8272
Fax: 610.328.8606
Email:
info at cs.swarthmore.edu
Copyright 2009 Swarthmore College. All rights reserved.
cleaning flatscreen monitors
Every semester I have to clean *all* of the flatscreen monitors, and it's very hard to get the finger smudges off!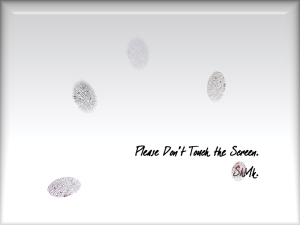 Please don't touch the monitors with your fingers! If you want to point to something on the screen, use the mouse or put your finger close to the screen, not on it.