cs course descriptions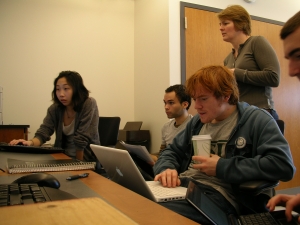 Below are descriptions of the different computer science courses we offer. These are all just links into the CS section of the Swarthmore Course Catalog.
Where applicable, the group of the course (G1=Group 1, G2=Group 2, G3=Group 3) is listed next to the course. Course groups are relevant for students interested in pursuing a major or minor in Computer Science.