Quick Links
Contact Us
Computer Science Department
Swarthmore College
500 College Avenue
Swarthmore, PA 19081
Phone: 610.328.8272
Fax: 610.328.8606
Email:
info at cs.swarthmore.edu
Copyright 2009 Swarthmore College. All rights reserved.
Yenny Cheung selected as a 2014 KPCB Engineering Fellow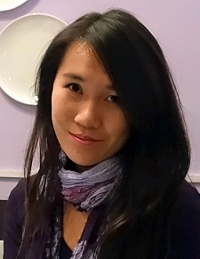 The KPCB Fellows Program offers outstanding students from across the country an opportunity to gain significant experience working on uniquely challenging technical, design, and product problems while also developing new relationships that are meaningful to their careers. In addition, fellows attend private events hosted by portfolio companies where they meet talented engineering and design luminaries from across Silicon Valley. This is the third year for the KPCB Engineering Fellows program, which has almost 2500 applicants.
Yu Yan "Yenny" Cheung was selected as a 2014 KPCB Engineering Fellow. Yenny will be joining the front-end team at Chegg as a software engineering intern, and will be mentored by an executive within the company. The fellows program also organizes entrepreneurship, design, and engineering talks for students and provides networking opportunities within the KPCB portfolio companies.