Quick Links
Contact Us
Computer Science Department
Swarthmore College
500 College Avenue
Swarthmore, PA 19081
Phone: 610.328.8272
Fax: 610.328.8606
Email:
info at cs.swarthmore.edu
Copyright 2009 Swarthmore College. All rights reserved.
Kendell Byrd selected as CODE2040 Fellow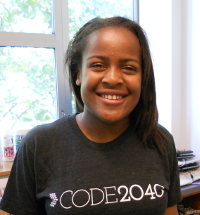 This past summer Kendell Byrd '17 was selected to be one of twenty-five fellows for the CODE2040 Fellowship Program. CODE2040 is a computer science fellowship program that partners high performing African-American and Latino software engineering students with summer internships at top tech companies. In addition to partnering their fellows with great companies, CODE2040 also provides mentoring and networking opportunities, leadership training, and educational workshops for their fellows.
During the summer, Kendell interned at Jawbone, a tech company that specializes in audio and wearable technology. Kendell interned on their website development team where her work included enhancing all of their corporate (https://jawbone.com/about) and legal (https://jawbone.com/legal/terms) pages, as well as working on other website related projects.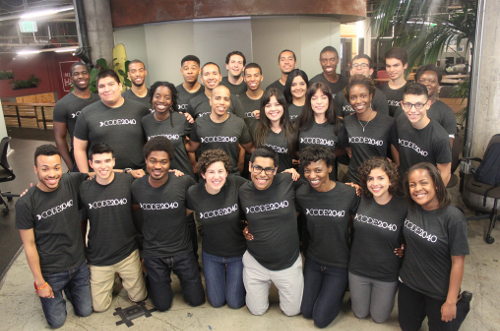 In addition to her Jawbone internship, other highlights of Kendell's CODE2040 summer experience included receiving media and interview training at Bloomberg West Television, and taking a Design Thinking class at Stanford's Design School with Terry Winograd, who taught and mentored the two founders of Google. There were also many exciting networking experiences that provided first-hand interaction with management professionals from such companies as Google, Facebook, Pandora, Venture Capitalist Groups, and Twitter.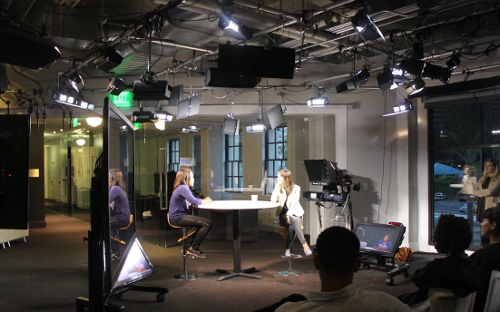 Kendell feels that her Computer Science major at Swarthmore, as well as her life in general, has been greatly enhanced through participation in such a phenomenal program. She is grateful to CODE2040 and to Swarthmore's CS Department for leading her to this fantastic experience.